HOME INSPECTOR
Certified, professional, thorough and trusted home inspections in the greater Annapolis Valley, NS. Make a confident, smart and fearless purchase. Surprises are for birthdays!
THE HOME INSPECTOR
Inspecting as if my mother was buying the home
WHAT TO EXPECT
Trust me, your home is as important as mine
What is a home inspection? It's a professional evaluation of the current condition of a home's major components. It is a mostly visual and non-invasive inspection of readily accessible areas in order to identify those components that are at (or near to) their end of life, are unsafe or show other signs of deficiency.
What it's not. A home inspection is not intended to evaluate design considerations, cosmetic state, code violations and concealed conditions. It is not to be considered as a warranty or insurance policy, nor does it take the place of a professionally administered energy audit or environmental assessment.
Why get one? It is a prudent, and inexpensive, investment to avoid a costly oversight. In comparison to the price of the home it is a minuscule expenditure to assist you in understanding exactly what condition one of the biggest purchases of your life is in. A home inspection can quickly pay for itself by helping you to credibly negotiate for repairs. I routinely discover unknown/hidden issues that save my clients thousands off their original purchase offer.
Components included. The major house components observed are: roof, exterior, lot grading, structure, electrical, plumbing, heating, ventilation, insulation, interior, and vapour barriers.
Excluded. Components that are concealed, not hardwired or built into the structure; such as swimming pools, lawn sprinklers, septic, furniture, and low voltage appliances like security/telephone systems, etc.

Phil is the right man for the job
★★★★★
"
They say that the third time is a charm and this was certainly true for home inspection number three that Phil conducted for me. Not only did the findings of the inspection go better than I expected but I met Phil in person for the first time and was able to watch him do his thing firsthand. He is very thorough and explains what he's looking for and why. He offers suggestions for solving any issues he discovers in the moment. He is an expert in his field and he readily shares his knowledge with you. There was one item that was concerning and he prepared me for what I might expect and provided an estimated cost to correct if it was necessary. A few hours after the inspection was completed I received an email from Phil. He had researched this item from the product manual and discovered that it wasn't going to be an issue after all and I was in the clear. He provided the link to the appropriate information in case I needed it as a reference. This was going over and above what he needed to do but he did it anyway. His work ethic is outstanding, his customer service is extraordinary and he is honest. After all was said and done I could feel that he was genuinely happy for me that I had finally found the right home and there was little for me to worry about. Obviously as I have used his services three times I am a satisfied customer. If you need a home inspection done, Phil is the right man for the job. You may be disappointed with some of his findings but you will not be disappointed with the service he will provide to you. Thank you Phil for everything and it was a pleasure to meet you! If anyone ever wants a verbal reference from one of your clients I'd be happy to speak with them.
"
Extremely professional
★★★★★
"
Extremely professional, very thorough and the report was very easy to understand. It's also very reassuring knowing if you have any questions Phil responds quickly. We would strongly recommend this company. Thankyou again!
"
Very impressed!
★★★★★
"
Phil's report is so detailed! The action list and multiple pictures are beyond any inspector's report I have ever seen. Phil called us personally to discuss the process and get a sense of any concerns we may have seen on our tour of the house so that he may address them in his report, I highly recommend him! Very impressed! Thanks Phil.
"
You cannot do better than this guy!!!
★★★★★
"
I've had previous home inspections done but their reports have not been nearly as detailed, knowledgeable, clear, or to the point as Phil's has been. In addition to this Phil's site provides a wealth of information and vetted (!!!) recommendations and on top of all that, he is responsive to questions(no matter how dumb), articulate, and generous in the time and effort he is willing to devote to a client/customer. You cannot do better than this guy!!!
"
heartily recommend his service
★★★★★
"
Our inspection report was extremely detailed, well organized, and written in a way I could easily understand the issue and what needed to be corrected now as a priority, or could wait to the future. Lots of links to helpful sights were included, and lots of pictures. Phil did a great job for us and we would heartily recommend his service to anyone looking for a home inspection.
"
expert advice and excellent customer service
★★★★★
"
Phil has done two home inspections for me over the course of the last six months. He provides a very detailed report coupled with some expert advice and excellent customer service. He is always willing to set aside time to discuss the report and answer all of your questions no matter how many you have. He is extremely knowledgeable. In addition to the thorough report he provides, the ReHome Inspections website is very user friendly and has a multitude of resources available at your fingertips. As I was residing in another province during the inspections unfortunately I was not able to attend and watch Phil in action. However I did have representation during one of them and the report back was all positive! I would highly recommend Phil and the Home Inspection service he provides.
"
- Janet Middleton-Schlitt
Your experience is my highest priority
Have you had an interaction with me? I'd love your feedback. Here are three very easy options where you can leave your thoughts…
SAMPLE HOME INSPECTION REPORT
Paper checklists are dead
The days of obsolete, hard to decipher and uninformative paper checklists are over! Choose a technology savvy certified inspector that is truly looking out for your best interests.
A home inspection report should be thorough, informative and easy to read. It shouldn't leave you scratching your head. My reports are comprehensive, descriptive, organized and media rich. Supplementary to the report you will receive 200+ photos of the home stored in an online album.
Navigate the report quickly and intuitively via the home system tabs (roofing, exterior, structure, electrical, heating, insulation, plumbing, interior) at the top of each page.
THE 'ACTION LIST'
Easily create your custom repair list for the seller
Along with the detailed report you will be given access to a great new feature – the 'Action List'. It's a simple tool to help you quickly and professionally create a repair list that you can then send to the seller or the listing agent. How it works: all of my recommendations in the report are shown in a concise list, simply select the items you wish to include, add your own comments, choose an action (repair, replace, etc), save it and send it. Quick, easy and professional.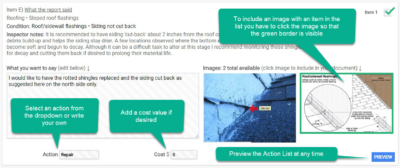 PRICING
Inspect with me, invest with confidence
Considering the size of your investment not only is this a really good value but countless of my clients end up saving thousands off their original purchase offer. Hire me and you will learn crucial information about the home and I may just end up making YOU money!

Walk-through
Not to be considered as a home inspection
Informal tour of the home
I walk and talk, you follow along and take notes
No report, no photos, no ladders, no tools
1-2 hours on-site
Pre-purchase (buyers)
Detailed digital report within 24 hours
Online photo album (200+ photos)
'Action List' for the seller
Lifelong post-inspection support
2-4 hours on-site
Pre-listing (sellers)
Detailed digital report within 48 hours
Online photo album (200+ photos)
Be prepared for a quicker hassle free sale
Lifelong post-inspection support
2-4 hours on-site
When you pay too little, you sometimes lose everything, because the thing you bought was incapable of doing the thing it was bought to do. The common law of business balance prohibits paying a little and getting a lot – it can't be done. If you deal with the lowest bidder, it is well to add something for the risk you run, and if you do that you will have enough to pay for something better. ~ John Ruskin
Certified and fully insured third-party service provider (TPSP) for Brookfields. Service area between Weymouth and Kentville.
There may be additional surcharges depending on the size and age of the home. Thorough inspections of outbuildings are not included; a $50 minimum surcharge may apply. Depending on travel distance and circumstances a mileage surcharge may apply. We can discuss additional costs at booking time.
CONTACT
Mom and Dad would be proud you called me
BOOK YOUR INSPECTION ONLINE
Reserve and secure your chosen date/time
My online booking tool shows you in real-time what time-slots are available to choose from.
This may be a good option for you in case you cannot quickly reach me via phone; keep in mind that I am a one-man operation,
which means that I'm also the secretary, and I do not answer my phone during an inspection.
INSPECTION GALLERY
The good, the bad, and the … not so good
Don't leave this ever-important and far-reaching decision to chance! I walk on roofs and leave no crawlspace unexplored. Tall ladders, advanced mobile inspection software, gadgets and a fervor for thoroughness allow me to give you the crucial information you need.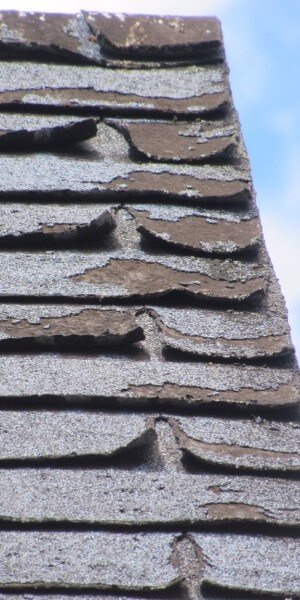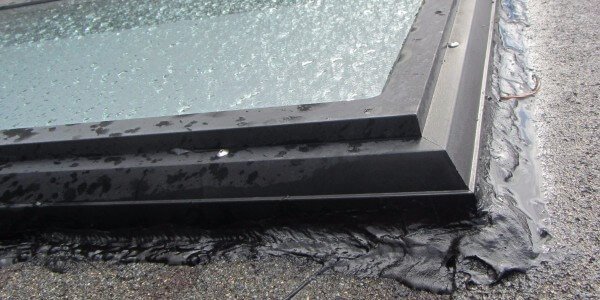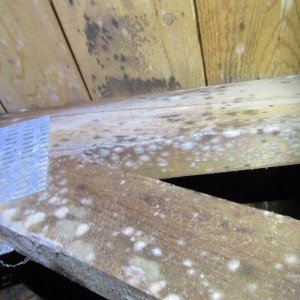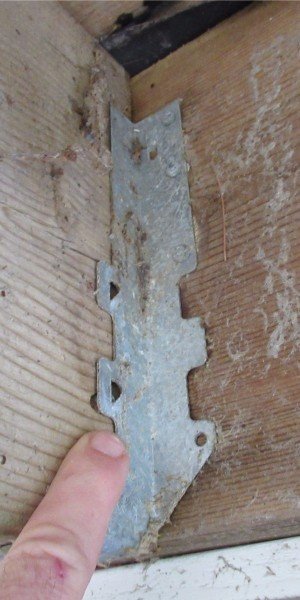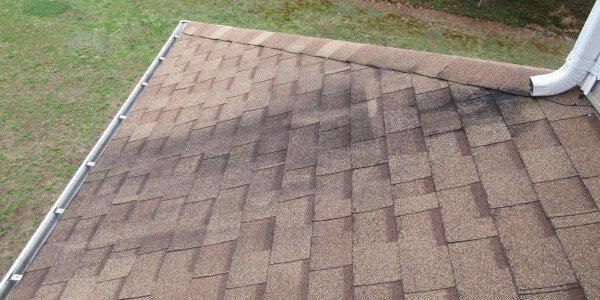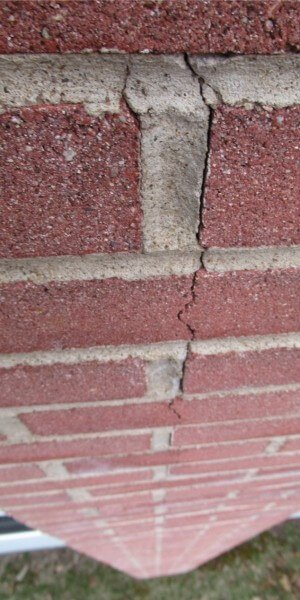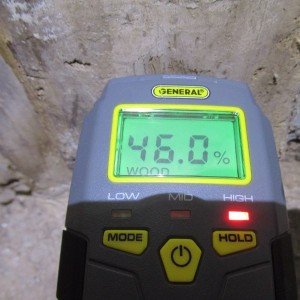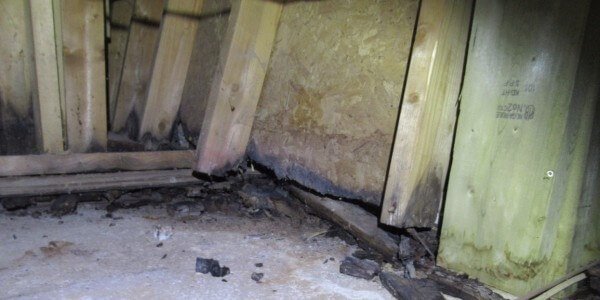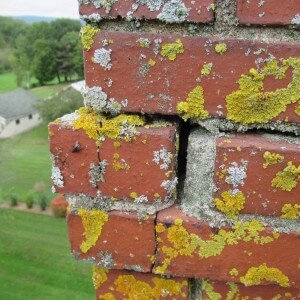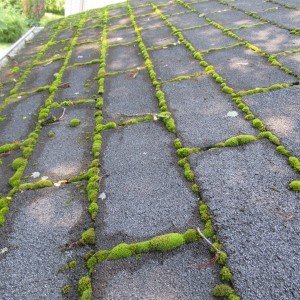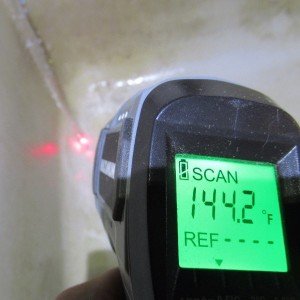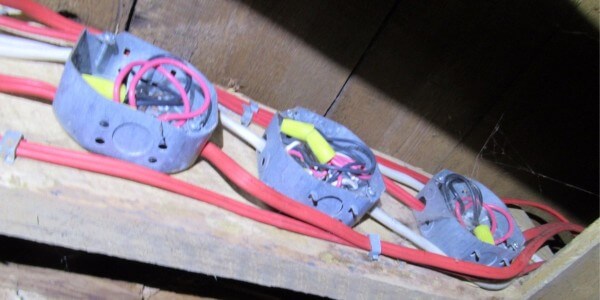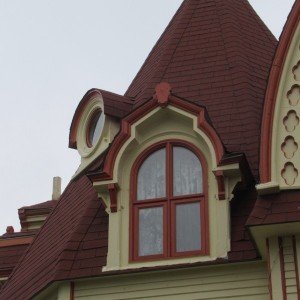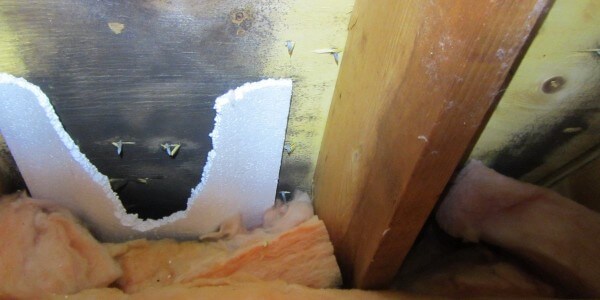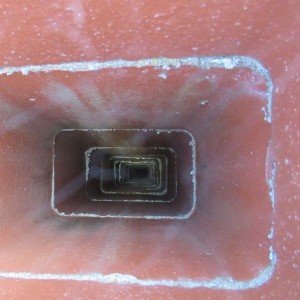 LET'S GET SOCIAL
It's nice to be liked
Like ReHome Inspections on facebook to receive short, frequent and informative tips about homeownership.
Learn about your home and
maximize your hard-earned investment.
No fluff.
CONTRACTOR DIRECTORY
Find the right help with over 200 listings
HOMEBUYER TIPS
Before you sign the dotted line …
Visit the home in the rain. Even if you can't get permission to enter the home on short notice, observe the exterior. Are the gutters and downspouts diverting water away from the home? What does the grading look like? Does the driveway slope away from the garage? How about the dirt road to the home – what does it look like in the rain?
Walk the neighborhood. Don't just drive around in your car. Get out and walk it.
Don't rely solely on the seller's disclosure. Sellers are under no obligation to disclose problems they don't know about – and how could they? For that reason, many sellers don't want to know what is wrong with their house. Hire a certified home inspector to verify what the seller claims in the seller's disclosure.
Ask your seller about any disturbing noises or foul odours. Is there a business nearby that creates emissions? Is the home under an airport route? Is there a train track nearby? How about horse stalls or commercial agriculture? Talk to the neighbours to find out. Visit the home in the middle of a business day. If possible, also park outside the home at night with your car windows rolled down to find out how busy or noisy the area is during the time when it should be most peaceful.
Ask to see the utility bills. If you're moving into a larger home, expect your utility bills to be higher. I can show you areas of improvement to help reduce energy consumption and lower those bills.
Make sure the inspection addendum in your purchase agreement gives you the ability to back out of the deal if I find something horribly wrong. It should also require that your full deposit be returned to you if you decide not to buy the home because of something revealed in the inspection report.
Remember that everything is negotiable. Don't be afraid to ask for anything when you make an offer on a home. Perhaps you want a certain closing date. Ask for that. Perhaps you want certain repairs made. Ask for them. Perhaps you want help with the closing costs. Ask for it. Perhaps you want the seller to leave the drapes or the couch. Ask for them to be left with the home. Don't be shy. Buying a home is a business deal, and negotiating is a normal part of any business deal. And, of course, never assume that any personal property (such as appliances, curtain rods, swing sets, the dog house, etc.) will be left behind if you haven't agreed in writing that they're included as part of the sale.
Pay a little extra for a knowledgeable and certified inspector. Buying a home is probably the most expensive purchase you'll ever make. This is no time to shop for a cheap inspection. The cost of a home inspection is very small relative to the value of the home being inspected. You've been recently crunching the numbers – shopping for a mortgage, adding up closing costs, and negotiating offers – and trying to get the best deals. The least expensive inspector is not the best deal. Do yourself a favour and pay a little more for the quality inspection you deserve so that you can make a confident decision with peace of mind.
Remember that no home is perfect, not even a new one. Don't make the mistake of not getting a home inspection on a newly constructed home. Houses aren't created like new cars on an assembly line. Each home is hand-built by a variety of different tradesmen.
FAQ
Frequently asked questions
SERVICE AREA
Informing homebuyers in the greater Annapolis Valley, Nova Scotia
The beautiful Annapolis Valley is my main service area but I am willing to travel any distance as long as time permits (mileage charge may apply).
I also perform home inspections in Yarmouth County, Queens County, Lunenburg County, Hants County
ROOF roof-covering materials, gutters, eaves, downspouts, vents, flashing, skylights, chimney, and other roof penetrations   EXTERIOR wall-covering materials, flashing and trim, all exterior doors ,adjacent walkways and driveways, stairs, steps, stoops, stairways and ramps, porches, patios, decks, balconies and carports, railings, guards and handrails ,eaves, soffits and fascia, windows, vegetation, surface drainage, retaining walls and grading of the property  STRUCTURE basement, foundation, crawlspace, structure and framing, foundation, basement, crawlspace, structural components   HEATING heating, heating system, using normal operating controls, location of the thermostat, energy source, heating method   COOLING cooling, cooling system using normal operating controls, location of the thermostat, cooling method   PLUMBING main water supply shut-off valve, main fuel supply shut-off valve, water heating equipment, the energy source, venting connections, temperature/pressure-relief (TPR) valves, interior water supply, including all fixtures and faucets, by running the water, toilets for proper operation by flushing, sinks, tubs and showers for functional drainage, drain, waste and vent system, drainage sump pumps with accessible floats, capacity of the water heating equipment   ELECTRICAL service drop, overhead service conductors and attachment point, service head, gooseneck and drip loops, service mast, service conduit and raceway, electric meter and base, service-entrance conductors, main service disconnect, panelboards and over-current protection devices, service grounding and bonding, switches, lighting fixtures and receptacles, arc-fault circuit interrupter, ground-fault circuit interrupter receptacles, smoke and carbon-monoxide detectors, main service disconnect's amperage rating, type of wiring   FIREPLACE readily accessible and visible portions of the fireplaces and chimneys, lintels above the fireplace openings, damper doors by opening and closing them, cleanout doors and frames, type of fireplace   ATTIC & VENTILATION insulation, ventilation, insulation in unfinished spaces, ventilation of unfinished spaces, including attics, crawlspaces and foundation, mechanical exhaust systems in the kitchen, bathrooms and laundry area, type of insulation, r-value   INTERIOR doors, windows, interior, floors, walls and ceilings, stairs, steps, landings, stairways and ramps, railings, guards and handrails, garage vehicle doors and the operation of garage vehicle door openers, door bell